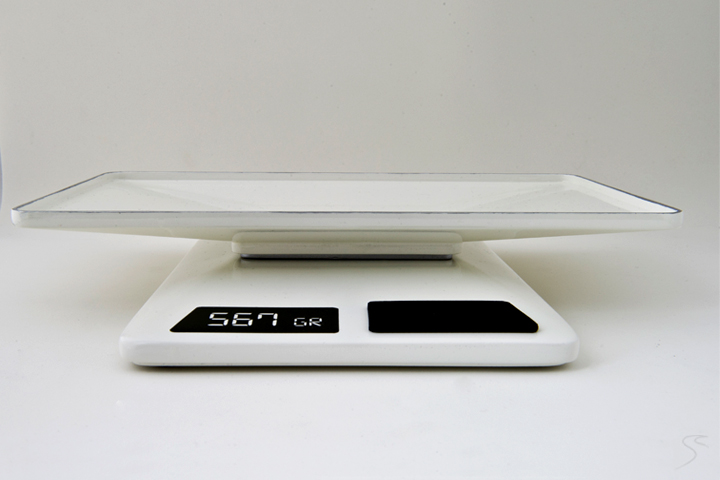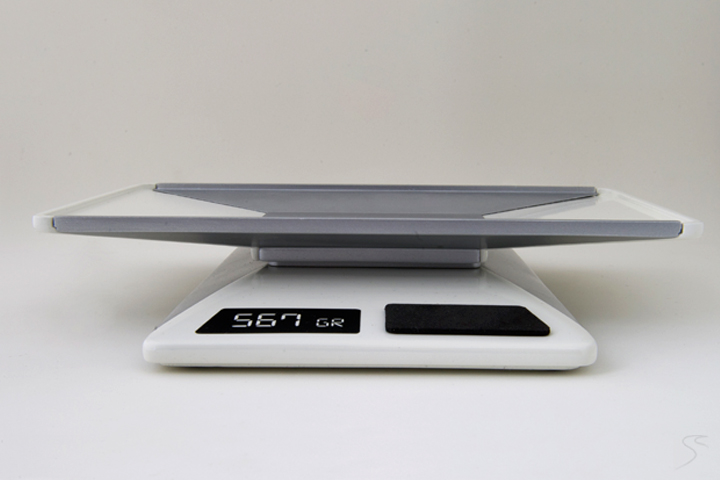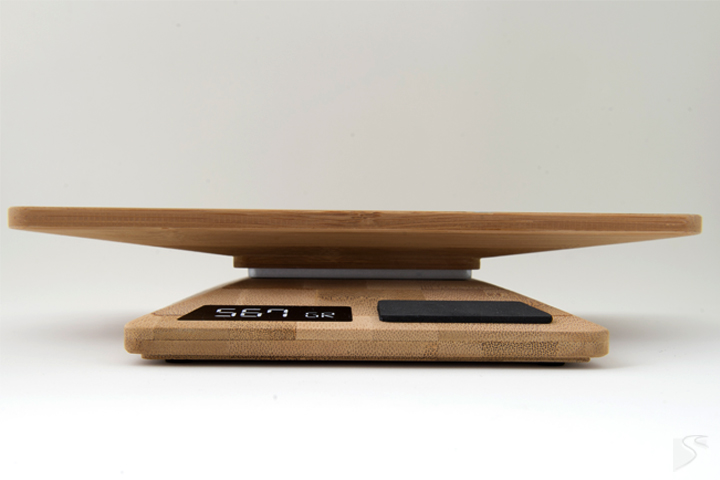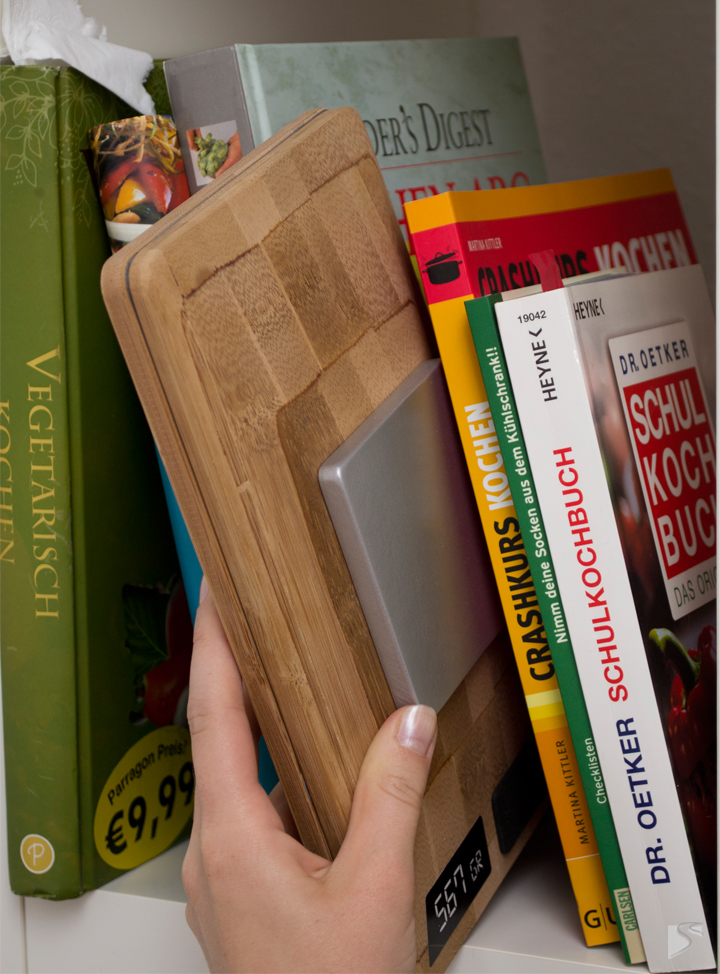 Kitchen scale XTEND
The kitchen scale consists of two pieces: the bowl and the lower part which contains the technical components. The two pieces can be dismantled and combined in two different ways. The lower part can either carry the bowl on top, or bowl and lower part can be clicked together. In the second position both pieces are connected by magnetic force. Combined like this, the kitchen scale is minimized in space and can be stored easily in the kitchen drawer or between the books on the shelf. The Display and controls are positioned separately from the bowl which enables a simplified access and a comfortable handling. Furthermore, the distance between display and bowl protects the technical components from getting dirty.


How to use
Step 1: take the kitchen scale out of the drawer or from the bookshelf
...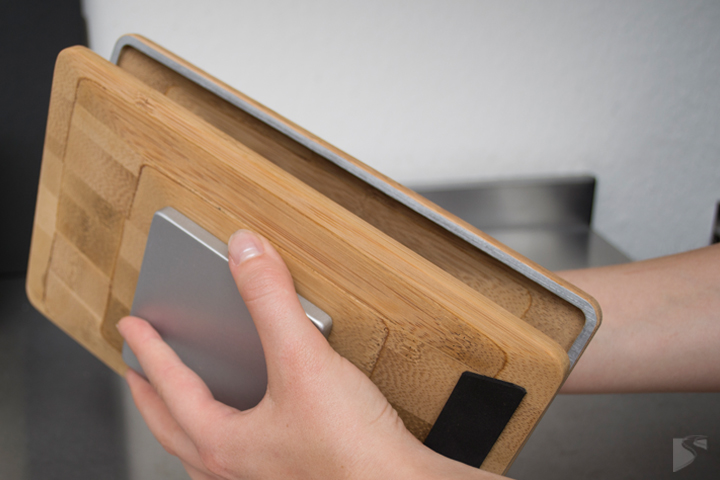 Step 2: separate the two parts of the kitchen scale - bowl and lower part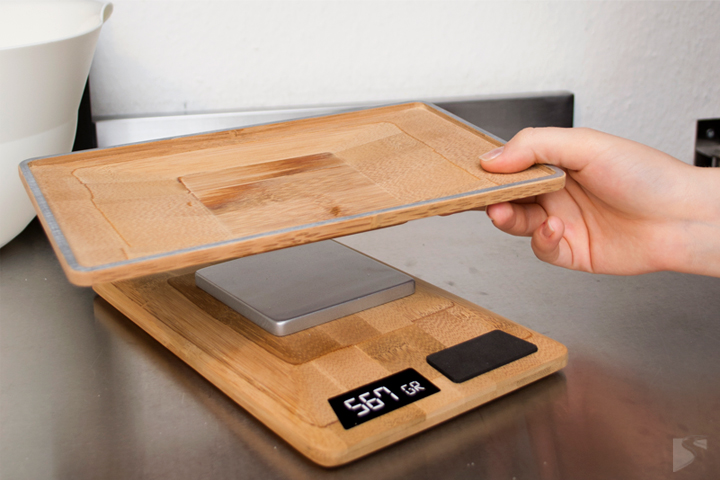 Step 3: turn the bowl and place it on top of the lower part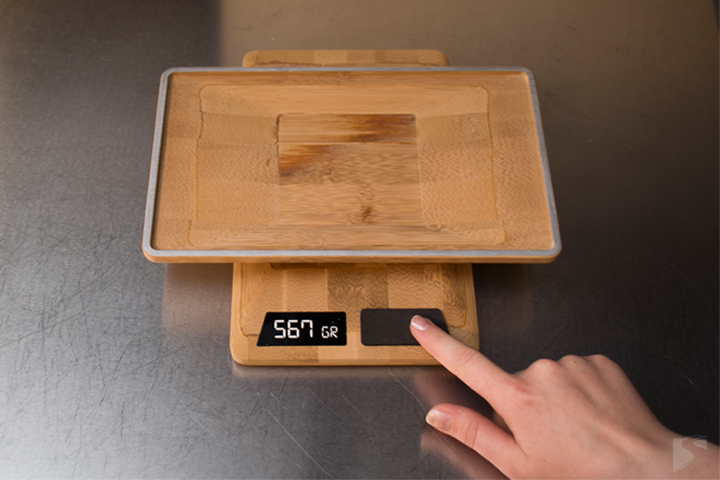 Step 4: press the button and the kitchen scale is ready to use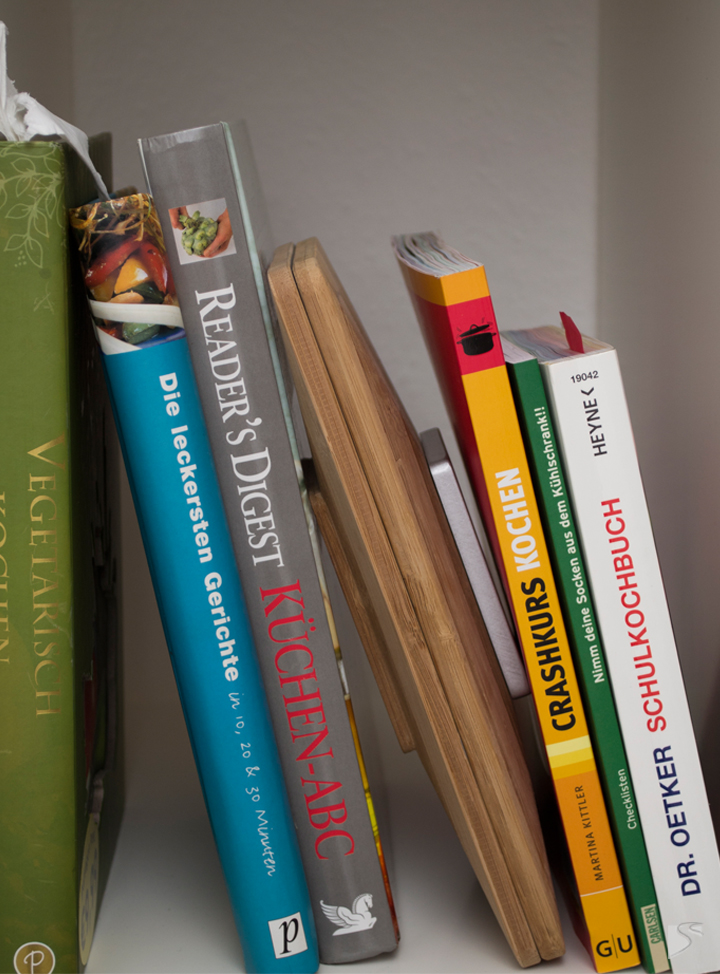 Benefits
The small size and the angled design enable an innovative storage between the books on the shelf.

The upper part can be used as a bowl itself or to carry an additional or larger bowl.

Thanks to the extended position of the control, it is possible to press the button using the elbow if hands are dirty and cannot be used.

The scale is installed and stored easily.