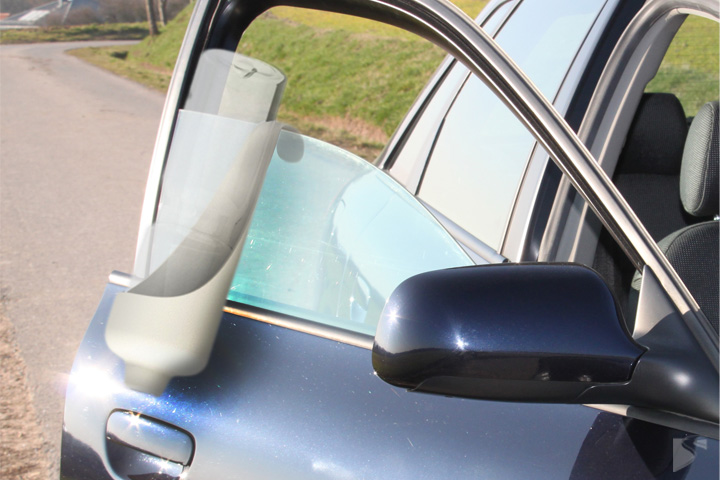 Wash-Fix, the car accessory
Who has not been confronted with situations like this: You are on a journey and take a break to eat something. But there is no place or possibility to wash your hands, afterwards.
Wash-Fix is a bottle holder designed for the car that can be turned into a sink. It is the perfect companion for the traveller.
The design is free of undercuts which allows for a simple and economic manufacturing process.