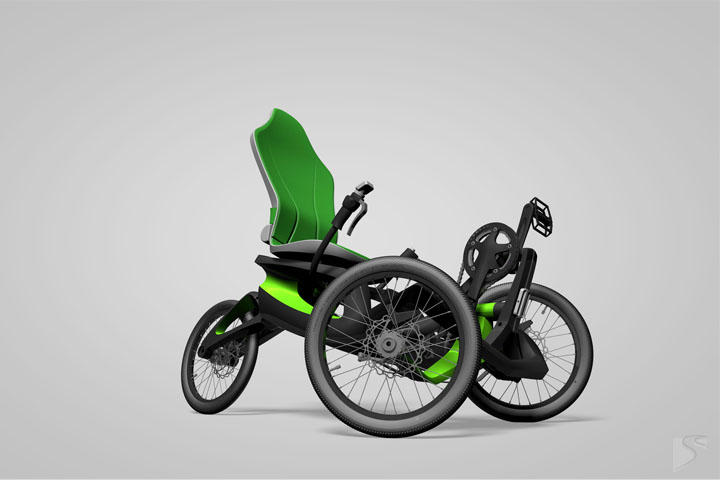 Trike Triceratops
The innovative and modern trike Triceratops is designed for everyone. It can easily be accessed by persons with movement restrictions. Furthermore, only three steps are necessary to fold the trike down to half of its size which facilitates the transportation by car or bus. In a team of three designers, we designed the vehicle in cooperation with the "Bayerisches Mobilitätszentrum" (Center for agility, Bavaria).
Folding down in three steps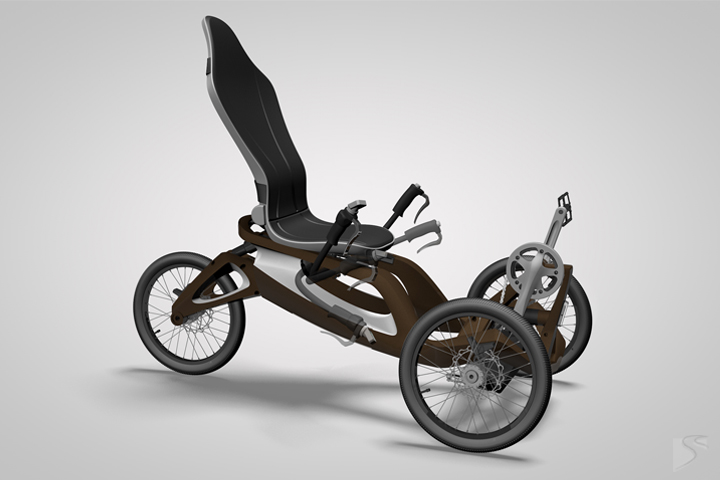 Step 1: folding the handlebar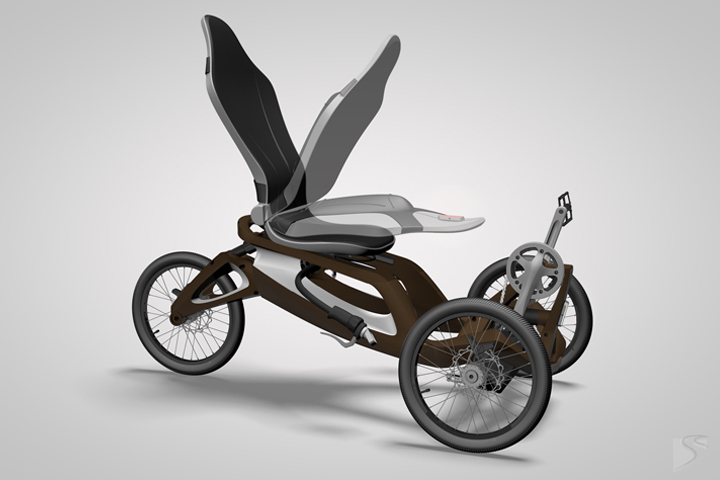 Step 2: folding the seat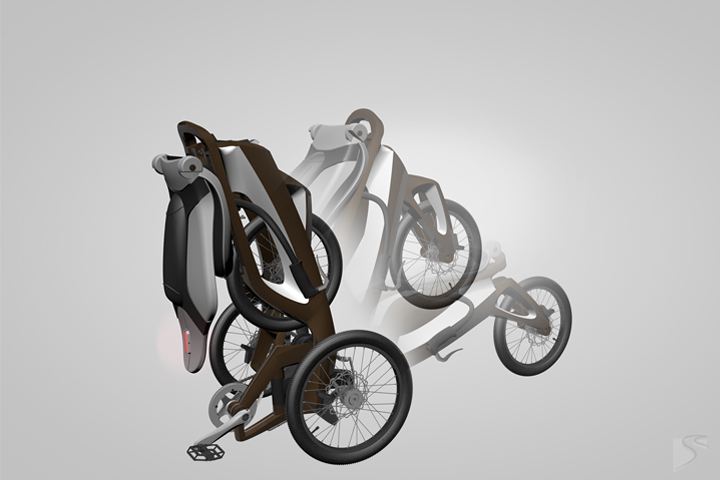 Step 3: transforming the trike into a trolley
Universal design and transportation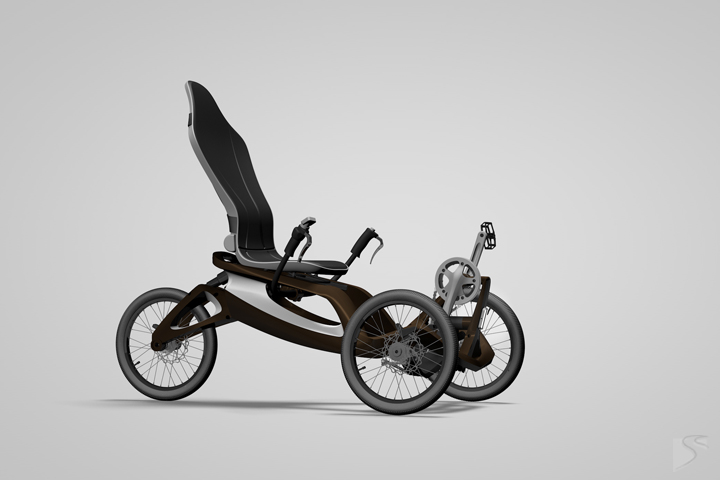 The ergonomic seat was chosen to be of the same height as a standard chair. This ensures a barrier-free entry and dismount and improves vision and safety in road traffic. The design of the frame guarantees a comfortable legroom and ground contact.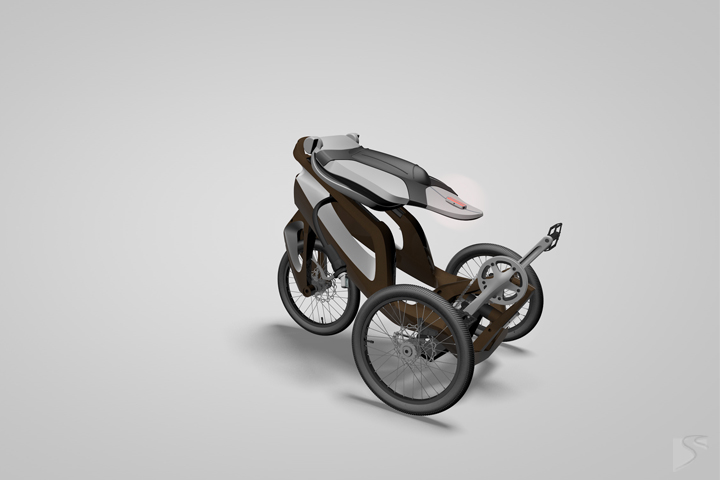 The frame can be folded up into two different positions. In the first, it can be transported on three wheels. Thus, no weight has to be carried on long distances.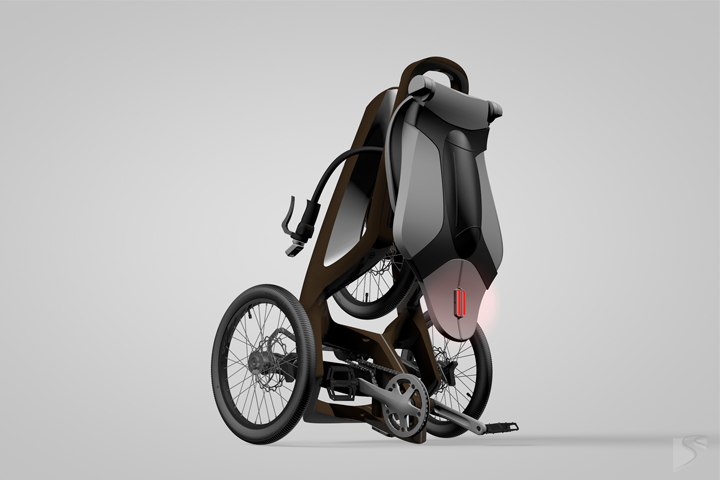 The second position - the trolley position - is particularly suitable for transportation on bus and car.
Comfort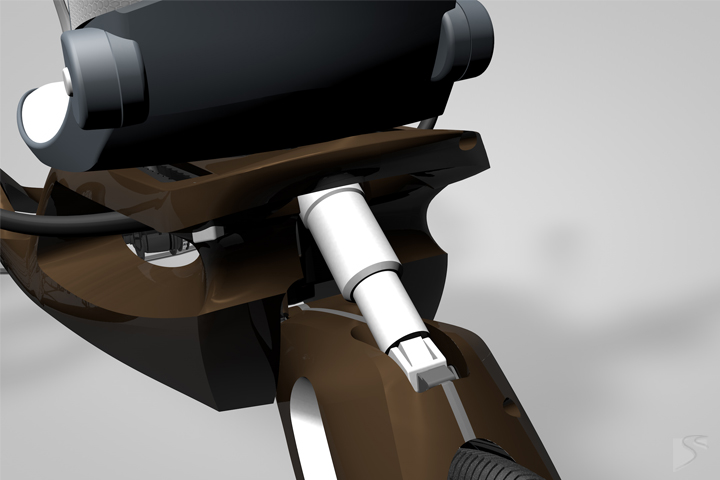 mechanical suspension of the seating position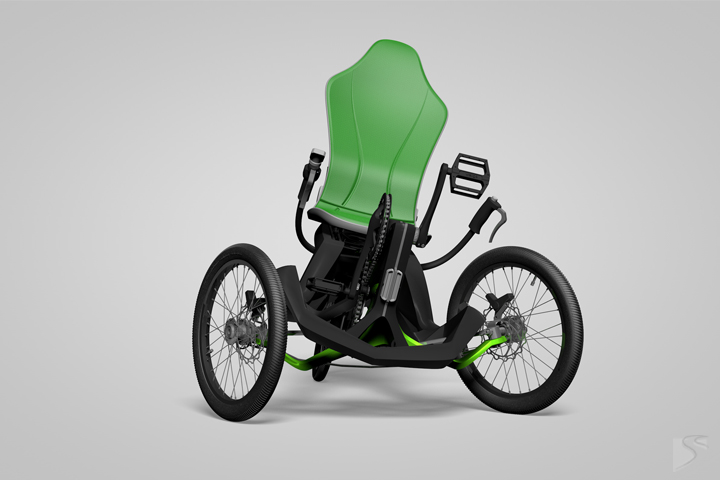 integrated tilting technology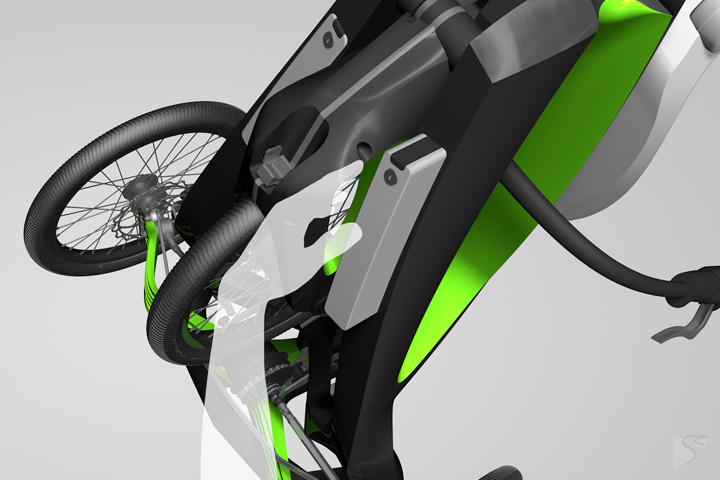 technical upgrade transforms the trike into a pedelec
Details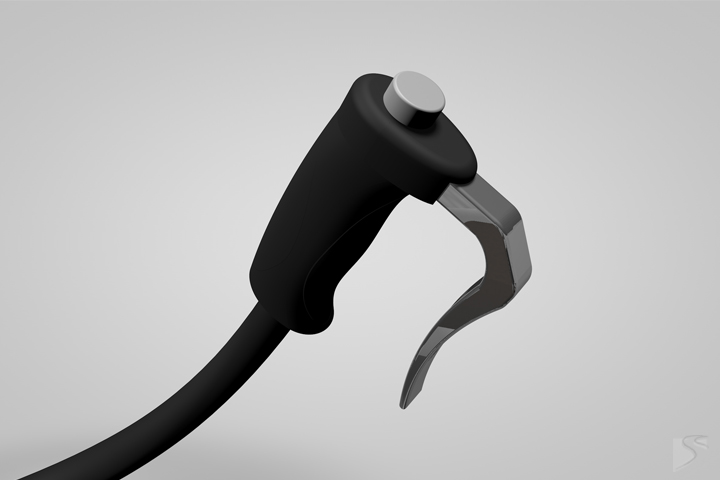 brake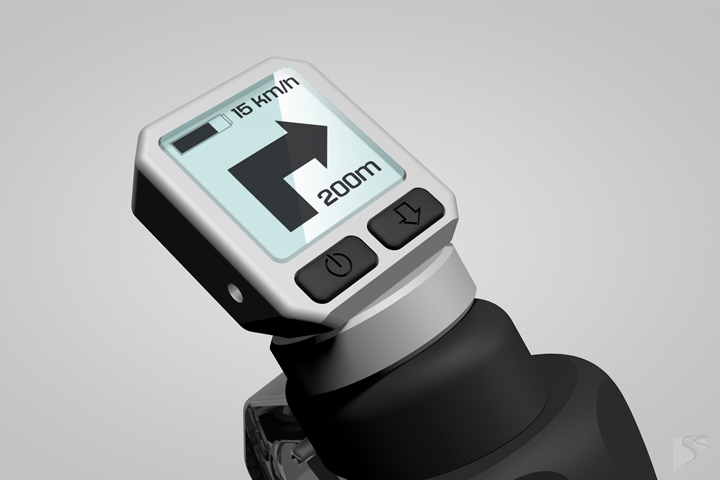 display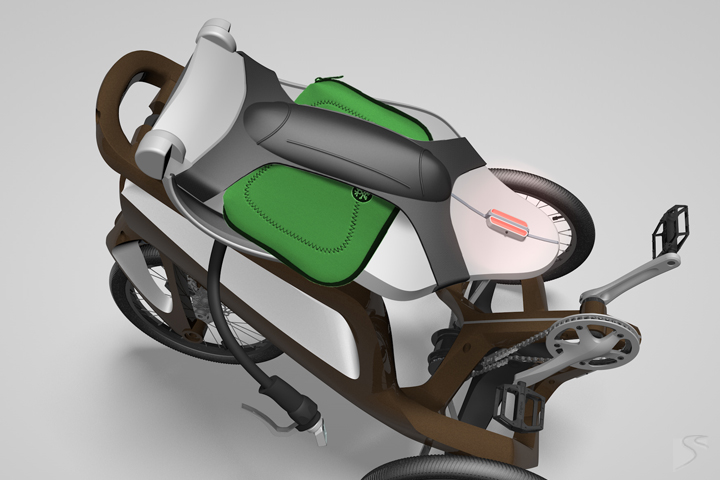 backpack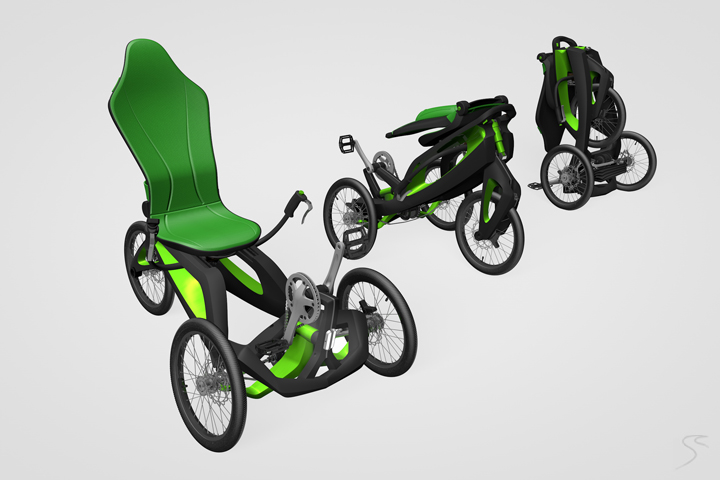 Benefits

accessibility: height of the seating position | safety on the road | simplified entry | two possibilities of transportation

process of folding: intuitive | fast | simple | by press of a button | done in three steps only

trolley position: small | compact | easy to store | enters the car trunk | light carrying on bus and train

position on three wheels: no carrying of weight | secure stand on three wheels | ergonomic and universal height of carry-on-handle

manufacturing processes: innovative | light weight construction | individual and serial production