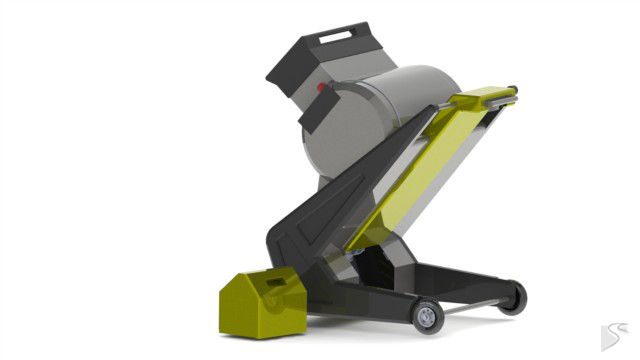 Shredder for styrofoam Hammer 2200
The shredder specifically helps recycling old insulating wall panels made out of polystyrene. First, it shreds the chunks down into pieces of only one centimeter in size by using a hammer system. Second, the polystyrene is separated from dirt and finery.
The shredder was designed and planned by an interdisciplinary team of three designers and three mechanical engineers. Thanks to it wheels it is easy to transport the shredder directly to the building site. The filling funnel can be tilted which enables a simple and ergonomic working.

Three locking positions of the filling funnel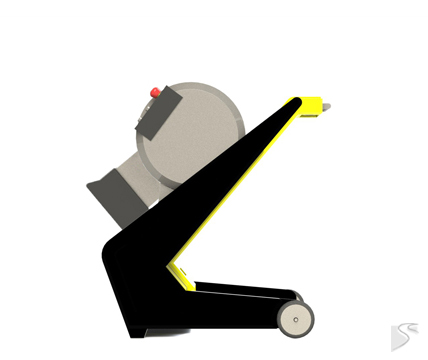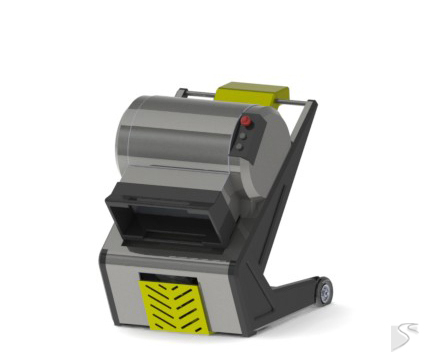 Transportation position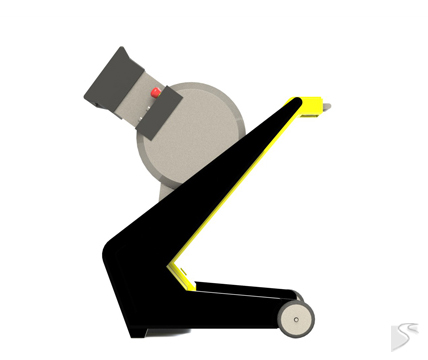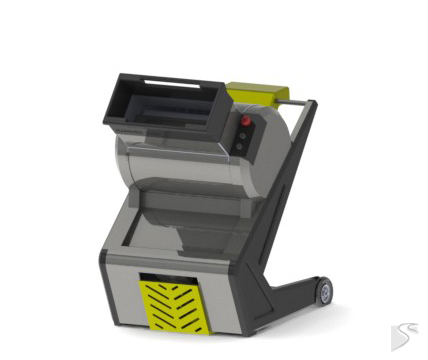 Filling position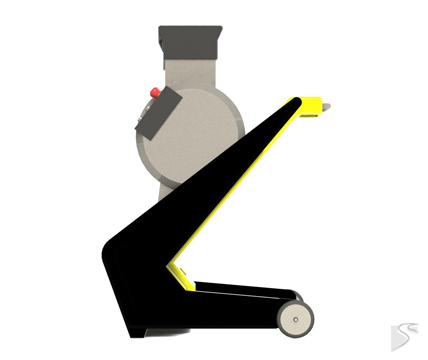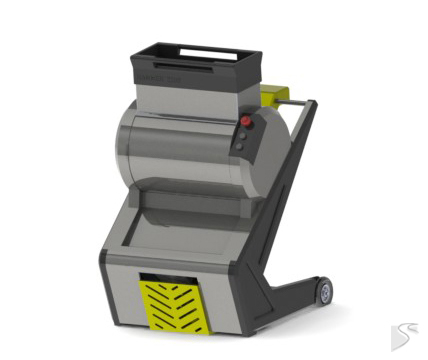 Shredder position
Details and technical components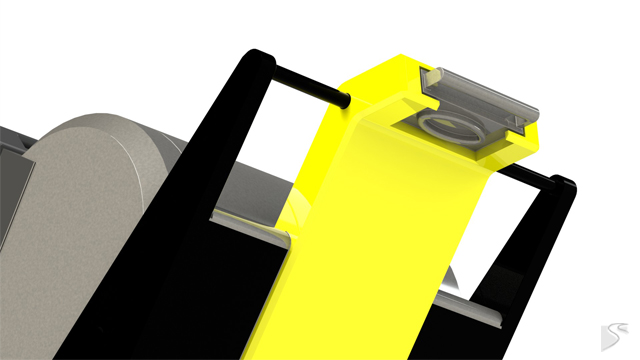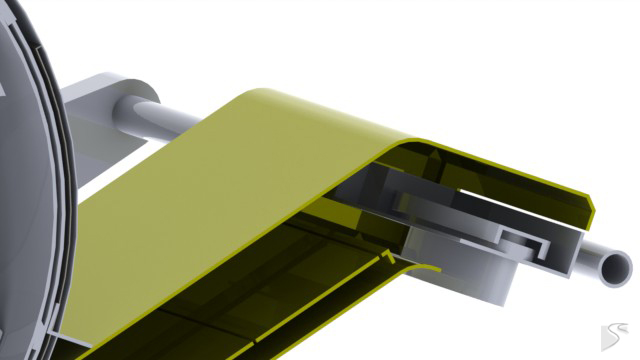 Suspension of the polystyrene collecting vessel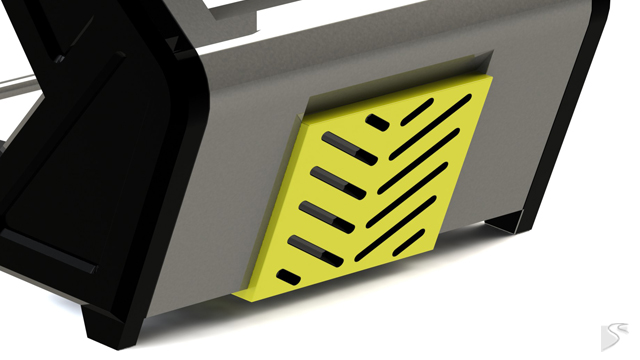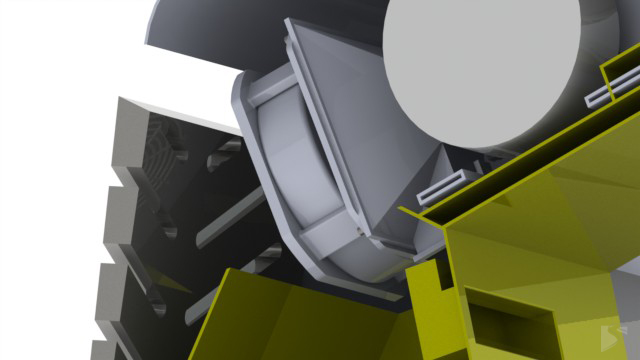 Ventilation grids and wind sifter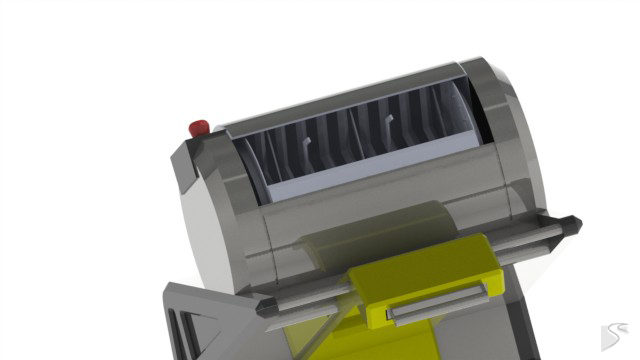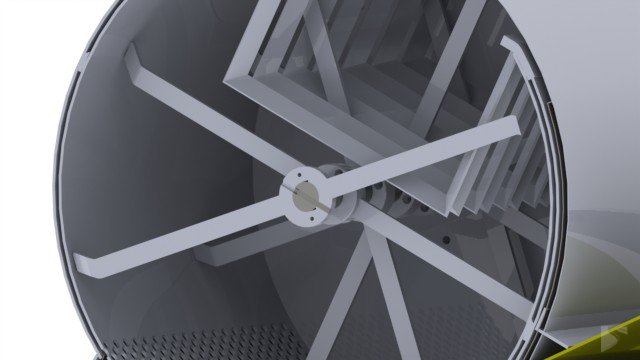 Hammer system and service door